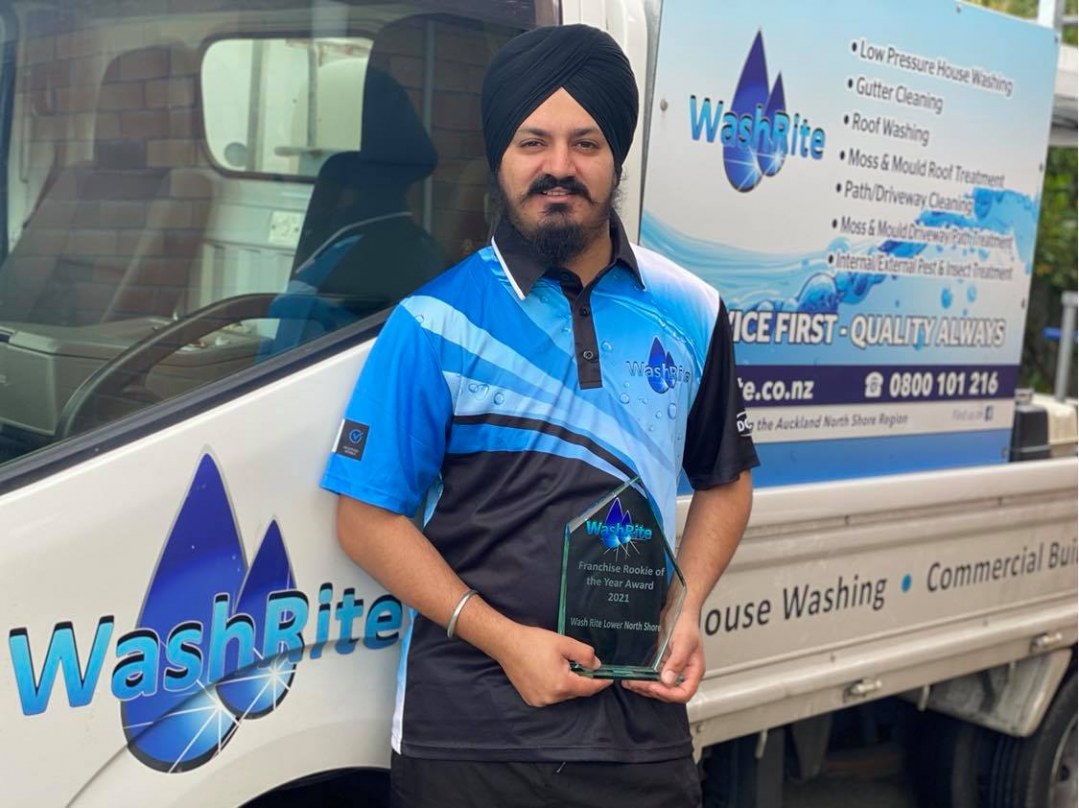 5 Sep 2021
With the Wash Rite, 2021 conference having to be cancelled due to the August 2021 covid-19 lockdown the awards night was held via Zoom, So 2021 we know.

The winner of the Rookie Of The Year 2021 award was Wash Rite Lower North Shore and its owner Harpreet Singh. Harpreet joined Wash Rite in early 2020 and from day one showed himself to be an excellent operator and a great addition to the Wash Rite team.

Harpreet and his team service the lower north shore region including suburbs Glenfield, Birkenhead, Takapuna, Wairau Valley, Hillcrest and more.

Harpreet has built a reputation amongst the local community for a high-quality service and a service with a smile. Amongst his raving clients are a bunch of local real estate agents who have come to rely on Harpreet to get the houses washed and cleaned ready for sale in a very short period of time. These agents have noted they are able to get a higher auction price since they started to get the houses washed.

If you are in the lower north shore region of Auckland or any part of Auckland for that fact then give Wash Rite a call today and arrange, a no-obligation free quote and experience the Wash Rite service.

Link:
Request A Quote.