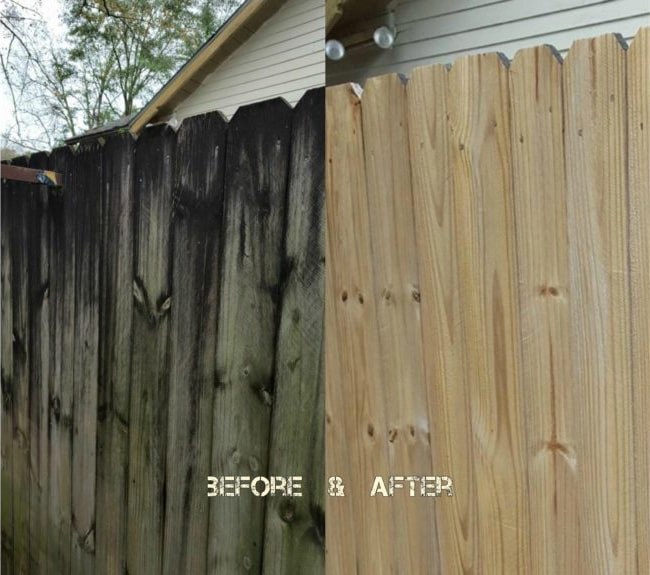 Outdoor wood surfaces are constantly being affected by the elements of mother nature. Eventually, they will build up dirt, stains, and algae which makes your deck look terrible.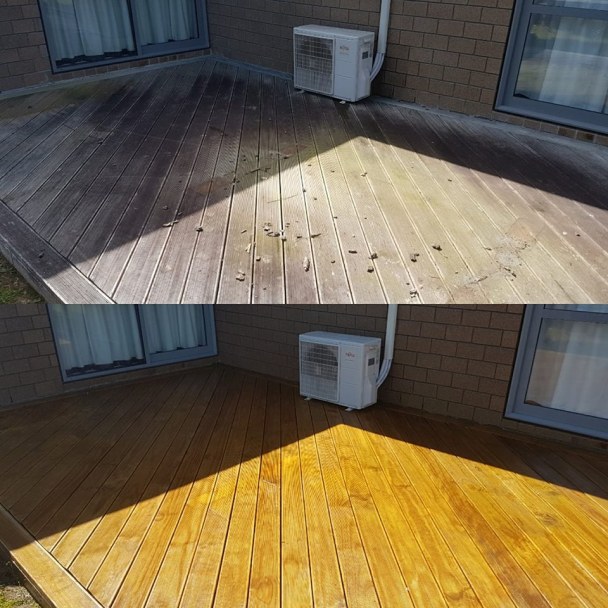 Wash Rite can come and clean your deck or fence to get it looking new again. We are even able to stain the fence and deck for you once it's clean.


How Do We Clean Your Deck?
Your Wash Rite technician will treat your timber deck with a proprietary soap mix. This soap mix is designed and only used by Wash Rite to kill all of the organic growth building up on your deck or fence by breaking down the mould and algae growth within the timber fibres.
The soap mix will be allowed to dwell on the timber for up to 20 minutes. Once the soap mix has done the job, we thoroughly rinse off the deck. The final step in cleaning and restoring your deck is applying a wood treatment to the deck to make it look new again.
What To Expect From Our Deck And Fence Cleaning Service?
When you have your deck or fence cleaned by Wash Rite you will have a clean, brighter deck or fence that you will be able to enjoy for many years to come. When we have finished your deck and fences are ready to be stained or oiled in any colour you desire. Speak to your local Wash Rite manager for a free quote to stain or oil your decks and fences.
If you're interested in getting your solar panels cleaned, we offer a free quote which you can arrange by clicking here or calling us on 0800 101 216
Frequently Asked Questions