Wash Rite Nelson is owned and operated by Brad Barton who is born and raised in the Nelson area, Brad and his team are dedicated to providing a superior service to there clients across the Nelson District
Contact Wash Rite Nelson
Part of a national brand, Wash Rite services over 14 locations in the South Island and multiple locations across the North Island.

We clean both commercial and residential buildings, including decks, fences, driveways, including spider treatments and solar panel cleaning.

We pride ourselves on providing quality service and strive to maintain consistent practices and procedures that centre on health and safety.

Brad and his teams in Nelson offer their clients a full range of exterior cleaning services including:

Low-Pressure House Washing
Soft Washing
Moss & Mould Roof Cleaning
Gutter Cleaning
Roof Cleaning
Driveway & Hard Surface Cleaning
Exterior Pest & Spider Spraying
Commercial Building Washing
Pest & Spider spraying
Rural & farm Building Washing
For a free quote give our office a call on
0800 101 216.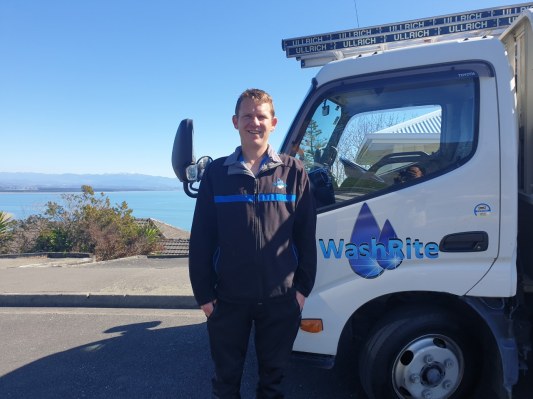 Frequently Asked Questions