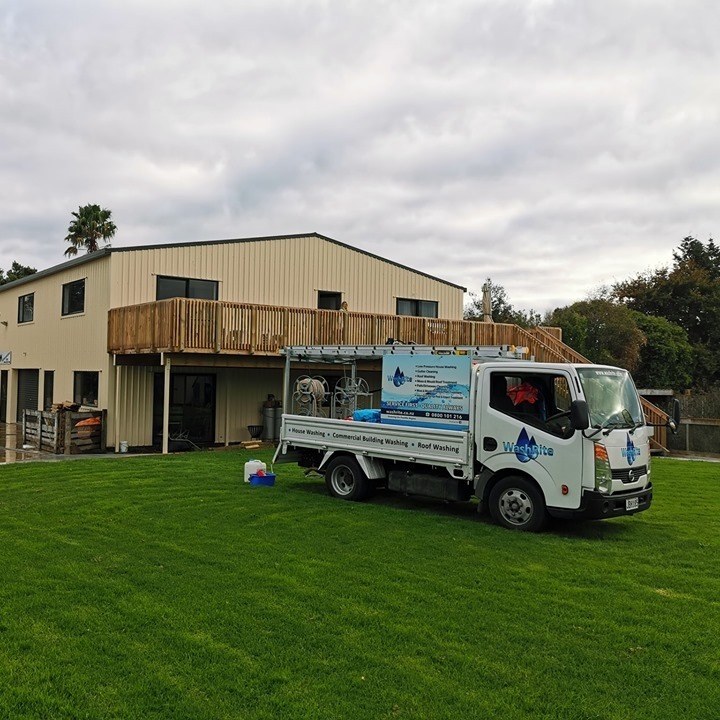 24 Apr 2022
We often say the most important cleaning of the house occurs in spring. But in the past few years Wash Rite, New Zealand largest house wash company score one of their highest sales periods in autumn.

Why Cleaning in Autumn is so Important?

In New Zealand most people spend their summer holidays either at the beach or travelling around seeing friends and family in other parts of the country. This means household maintenance and cleaning is often forgotten about. When the average kiwi returns home and back to work is around the time they notice their house is looking a little worst for wear and in need of some TLC.

At Wash Rite we see an annual surge of people wanting to book in there house wash in May, A lot of customers tell us that they have meant to get the house wash done over summer but just forgot about it.
A lot of kiwis who live on lifestyle blocks and farms hold of getting the house or dairy shed washed until Autumn as this is the time of year the rain is more frequent and there is no issue on water levels in tanks and the contractor using too much water.

Autumn has always been the time of year for the Wash Rite franchisees around New Zealand to be inundated with Gutter Cleaning jobs and Chimney Sweeping jobs. This is the perfect time of year to complete these services to ensure the gutters are ready for the winter rain and the chimney is ready to keep the house warm all winter long.

Below is a few tasks Wash Rite can help you with over Autumn to ensure your house is ready for winter.

CLEAN OUT YOUR GUTTERS
Autumn is the ideal time to schedule gutter cleaning and remove any built-up debris from your gutter troughs and downspouts. With winter approaching, your gutter system needs to be in prime working condition to be able to drain water from the heavier rain, ice, and possibly snow that's to come. Removing gutter blockages now prevents them from blocking water passages and causing damage to the other exteriors of your home, so it's one task you don't want to neglect.

REMOVE MOLD FROM WOODEN DECK AND FENCE SURFACES
Deck and fence washing in the fall are wise as they remove any mold or mildew present on these surfaces and prevent the increased precipitation of winter from making them worse. Leaving mold to sit on these surfaces for the duration of the winter season could mean you'll be facing wood rot by the time spring comes back around. Don't let this happen to your wooden installations. Let your local pro perfect the state of your deck and fencing and keep them in good shape for the duration of winter.

CLEAN YOUR PATHWAYS
Washing your walkways in the fall can potentially help protect them when the harsh, cold weather of winter rolls around. Ice and or frost on your concrete is known to cause cracking, which is why Autumn is the ideal time to clean and seal your walkways. Doing so can potentially save them from serious damage and can keep them from becoming a trip and fall hazard in the future. If you haven't already, call your local exterior washing pro and ask about concrete cleaning to prep for the winter months ahead.

REMOVE DEBRIS FROM YOUR ROOF
As Autumn progresses, it's like that your roof will be littered with dead leaves and other debris. You don't want to leave your roof in this state when winter starts as these buildups can trap moisture throughout the season and spur the development of mold. Many professionals won't soft wash your roof in the dead of winter as it poses a freezing risk, so autumn is the ideal time to get the job done. If not, then you could end up with rot on your roof when spring returns.

CALL CLEAN IT UP WITH WASH RITE AHEAD OF THE WINTER SEASON
When it's time to invest in top-notch house washing work for your property, Wash Rite should be the team you call. We guarantee each client's satisfaction with every job, and we strive to exceed your expectations every time. We take pride in the work that we do, and the results we provide are a direct result of our supreme dedication.

Link:
Book Your House Wash Now