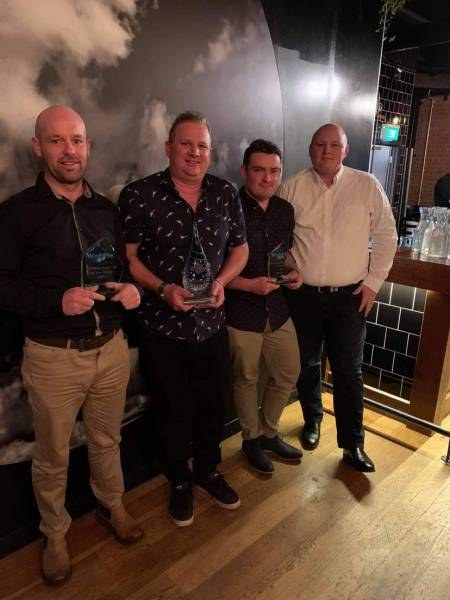 26 Apr 2022
If you're among the almost half of all full time workers and 75 percent of kiwis who are actively seeking another job or opportunity that offers you more, it could be time to take your first step towards independence. Here are nine signs you might be ready to start your own business.

1. YOU DREAM OF NEW OPPORTUNITIES

If you find yourself dreaming about doing something bigger and better, something that really motivates you – it could be time to switch directions and create your own opportunity. It may not seem like it now, but it is possible to wake up feeling excited about work, and to go to bed with a sense of fulfilment, after a productive and rewarding day.


2. YOU CRAVE FREEDOM

With business ownership comes freedom. The freedom to set your own goals, and to choose your own future. Being your own boss means that you own the crucial decisions, and it allows you to choose where, when, how, and with whom you want to work – so that you can create a lifestyle that revolves around the things that matter most to you.

3. YOU HAVE YOUR OWN VISION OF SUCCESS

Success means different things to different people, and for some, real fulfillment comes from being a leader. If you're ambitious and hard-working, but you want to leverage your leadership and business skills to write your own founder's story, then it's time to think seriously about working for yourself.

4. YOU HAVE A GREAT SUPPORT SYSTEM

A solid support system is crucial when it comes to business ownership. At Wash Rite, franchise partners know this, because they're backed by a culture of founders, back-end systems, and tried-and-true marketing. In other words, they're supported every step of the way.

5. YOU WANT TO BUILD SOMETHING THAT YOU CAN PASS DOWN

Ask yourself if you agree with this statement: "Life isn't about benefits, pensions and slaving away until retirement; it's about doing what you love to build a future for yourself and your family." Business owners build legacies, and if you want a career that is personally and professionally rewarding, but also something you can pass down, business ownership might just be the perfect choice for you.

6. YOU'VE BEEN FINANCIALLY RESPONSIBLE

If you've been plugging away at your existing career and have saved up enough capital to invest in a new business, it might be a great time to start looking into your options.

7. YOU HAVE GOOD PEOPLE SKILLS

You understand people and the way they work. You've been told you are a leader. Good interpersonal skills are crucial to business success, especially when it comes to building your own team, working with clients, and even networking within your industry.

8. YOU THRIVE ON NEW EXPERIENCES

If you're the kind of individual who thrives on personal development and experiencing new people, places and things, then you might be ready to take the leap. Starting a business won't be easy. It takes hunger, hard work, and an element of risk-taking to succeed. But if you're up to the challenge, you could write your own founder's story, and change your life.

If business ownership and being part of a team environment is what you desire than the team at Wash Rite would love to talk to you about joining the Wash Rite team.
Link:
Find Out More Information About Joining Wash Rite