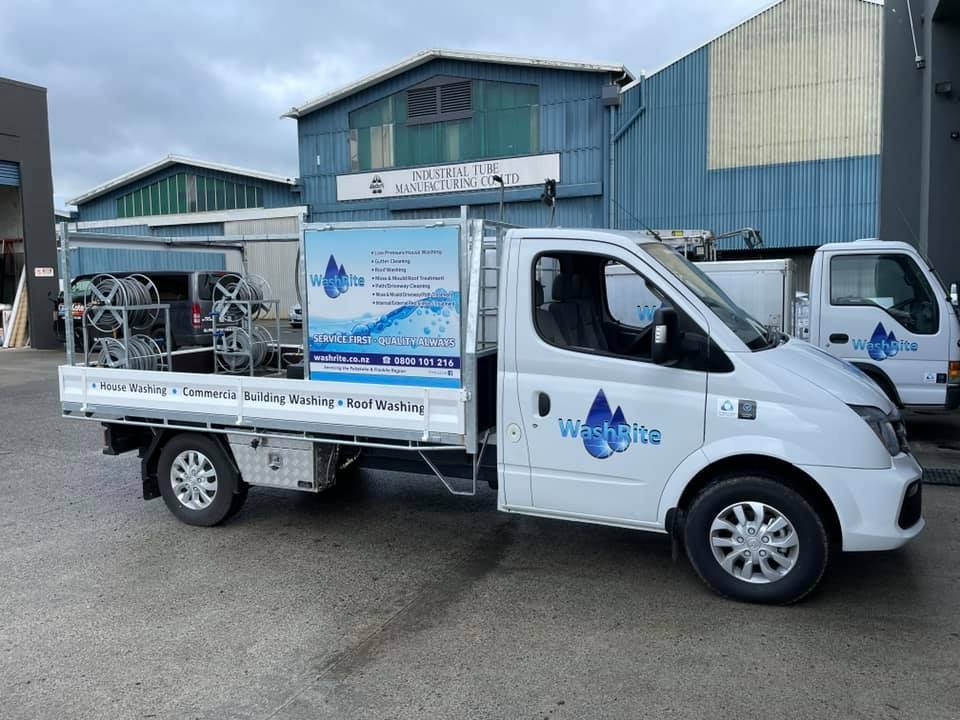 25 Aug 2021
Over the past 6 years, Wash Rite has become known for high-quality wash trucks within the exterior cleaning industry. So much so other exterior cleaning companies have tried to copy the Wash Rite design with various amounts of success.

Building upon the success our franchise partners have had with the 2nd generation of Wash Rite wash trucks, The founder of Wash Rite, Troy Hillard got to work to design updates to the 3rd generation of wash trucks for the Wash Rite fleet. Our current franchises partners were a big help in the design process as they use the current trucks daiy and had some amazing ideas that had to be implemented into the 3rd generation truck.

One of these ideas was to place both engine and pumps on the passenger side of the truck, this frees up a lot of deck space. Plus it puts the engines on the kerb side, this meant the operator did not have to go into the traffic lane to start the motors.

Another idea that was implemented was to install our roof treatment pumps in toolboxes under the deck, This also freed up a lot of deck space.

As you will see the first two changes were made to free up space which is clearly an important factor for our franchise partners. So the third request they have was not to save space but to give them more storage and better access to that storage. As you will see on the side of the Wash Rite trucks in both version 2 and now 3 are two big signs, On version 3 these signs are now on gas struts which allows them to open upwards like a gullwing door. This gives access to a storage area on the driver's side and makes repairs or replacement of parts much easier for the operator.

The largest change we have made to the 3rd generation trucks is that we now have fabricated an aluminum chemical drum holder that is mounted under the deck on the passenger side of the truck, This allows 6 x 20lt drums to be carried under the deck, which against frees up deck space.




Link:
Check Out Wash Rite On Facebook For More Truck Builds