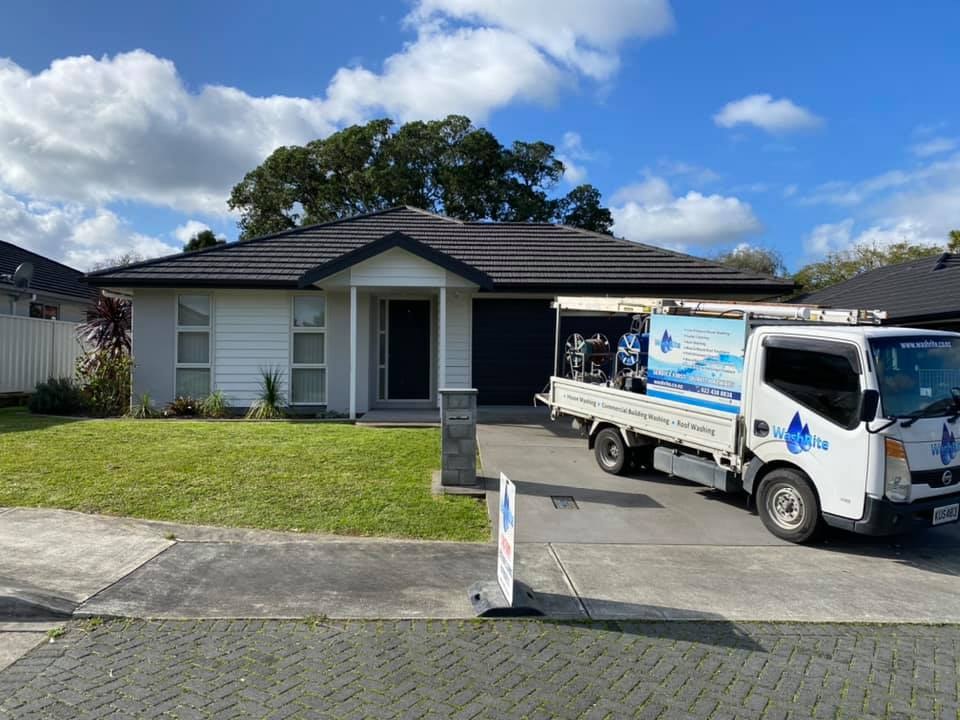 15 Aug 2021
Speed Through Spring Cleaning with Professional Low-Pressure Washing Services Like Wash Rite

The weather is getting warmer and chore lists are starting to grow. As the spring season closes in, people start to examine the exteriors of their homes and businesses with a more critical eye. After procrastinating with some of the more tedious house chores over the winter, when the rain can hide dirty siding and scabby decks, it's time to face the facts; your house is DIRTY. Suddenly all of your home's neglected areas will pop and you'll feel the annual urge… spring cleaning season will soon be upon us!



With a huge to-do list in front of you, it's easy to become overwhelmed… but don't! The biggest mistake homeowners make each spring cleaning season is trying to tackle the tasks they're not equipped to do. Whether it's a lack of skill, time, supplies, or know-how… certain chores end up being a complete waste of time and you may end up damaging your home. Take low-pressure washing, for example: scrubbing decks and siding down by hand can chew up an entire day you could have used to cross ten chores off of your list. You may have thought about renting a pressure washer but have been discouraged by rip-off rates and horror stories from your friends. Fortunately, there is a way to harness the cleaning power and efficiency of a pressure washer without risking turning your home into an impromptu amateur wood carving kit.



Finish three jobs in one!

Making the call to your local Wash Rite franchise gives you a clean property you can be proud of, and frees up your day by conquering three hard chores with a single phone call! Wash Rite low-pressure washing equipment is extremely versatile, being equally effective when used to clean decks, home siding, and paved surfaces. Whether you need to punch up the appearance of your backyard barbecue spot or boost your curb appeal, Wash Rite's professional low-pressure washing service can help.



Wash Rite's low-pressure washers also offer a top-tier roof washing service that can be done within the same day as your cleaning. This will add years to the lifespan of your roof. Scratch these time-consuming tasks off of your list and focus on some other problem areas inside your home instead!



Save time while you save money

You may read this heading and wonder how paying for a professional house washing service like Wash Rite puts money in your pocket. The reason is simple – washing prolongs the life of your home. Grime, dirt, and salt deposits can eat away at the surface of your home's siding, deck, and concrete surfaces. Washing washes away these corrosive contaminants in a way that standard washing treatments simply cannot. Low-pressure washing also safely strips mildew and algae from your home that could be costly to remove if left unchecked. Treat the cost of professional house washing service as an investment that will pay itself back by potentially saving you thousands in deck repairs, siding replacement, and concrete refinishing.



With a full day's labor out of your mind, you can focus on the indoor cleaning items, and have a stunning property to showcase in no time. Don't forget to ask about our Wash Rite Care program! Your local Wash Rite franchise offers discounts based on the frequency of service, and you'll be put on a regular, repeat schedule to be sure your siding and decks are clean year-round.



There really is no reason to give up your weekends this spring when your local Wash Rite house washing services can do the job in half the time with twice the impact. After a long, cold winter locked inside, it is time to enjoy the warm weather. With our fully insured and highly skilled workers operating under industry-leading standards, you really have nothing to worry about. Call today – go relax – Wash Rite has it covered!
Link:
BOOK YOUR HOUSE WASH TODAY