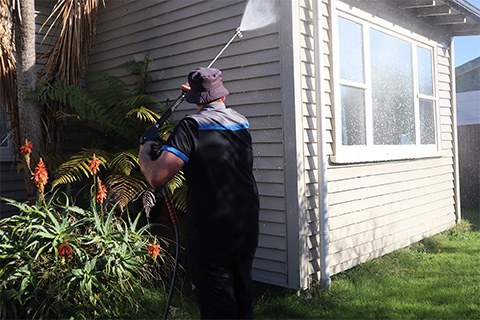 Wash Rite specialise in low-pressure exterior house cleaning and washing. This includes all types of cladding regardless of size whether it be a big house or a small one.

We use a combination of biodegradable cleaning agents and low pressure to eliminate the re-growth of moss, mould and lichen for up to 12 months. This will extend the life of your paint for up to 15 years.

Wash Rite are able to get your house clean and free of contention, ready for your painter to repaint. We guarantee that all house washes and customer satisfaction are our first and main priority.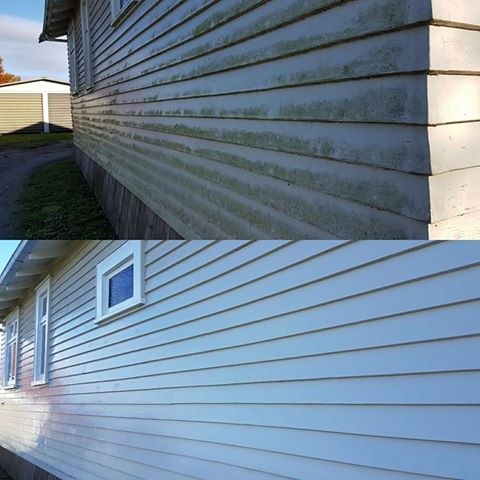 Why Use Wash Rite for Exterior Washing & Cleaning?
As our name states we wash the 'RITE' way using the best methods and soaps. Wash Rite has the skills and equipment to get your house looking its best and having true street appeal. Whether it's a clean before selling the house or just a yearly wash, Wash Rite has the right service for you.
If you're interested in our exterior house washing and cleaning service, we offer a free quote which you can arrange by clicking here or calling us on 0800 101 216
Frequently Asked Questions