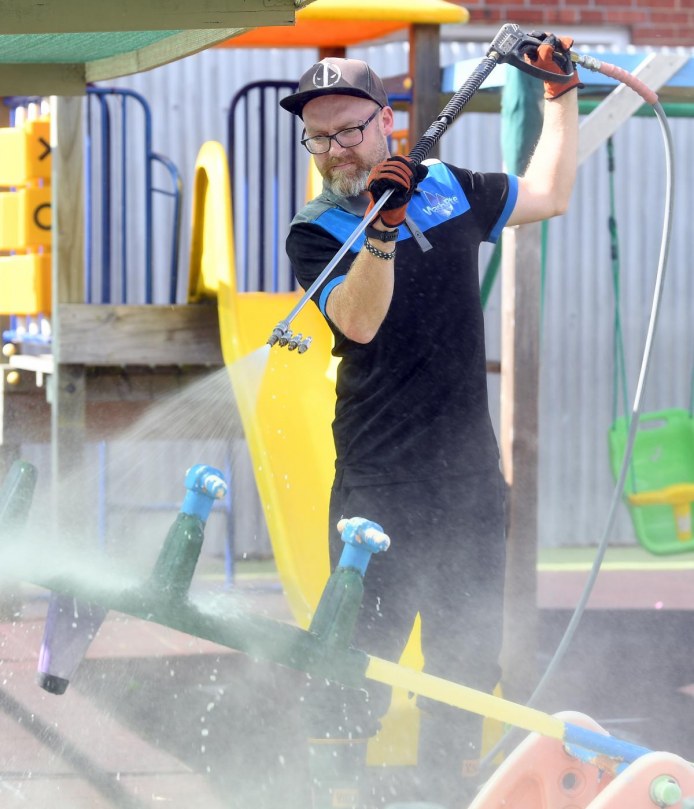 With COVID-19 reappearing in our community it is recommended your place of business, or high traffic areas are sanitised regularly. Whether this is an education facility, supermarket, retail outlet, aged care facility, corporate office, or a fitness centre, Wash Rite can sanitise your exterior surfaces anywhere within New Zealand.
Wash Rite and its national franchise network have the equipment to sanitise any surface quickly and efficiently. Wash Rite has been the supplier of choice for many Pack & Save, Countdowns, Schools, and even local councils all across New Zealand.
We recommend a thorough sanitisation of all surfaces every 2 to 4 weeks. The time frame will depend on if it's affected by the weather and if it's a high traffic area. Contact your local Wash Rite franchise to discuss how Wash Rite can keep your staff, clients and the public safe through this unpredictable time.
Wash Rite can offer FREE sanitisation services to community organisations, but this is upon availability.

If you're interested in getting your solar panels cleaned, we offer a free quote which you can arrange by clicking here or calling us on 0800 101 216