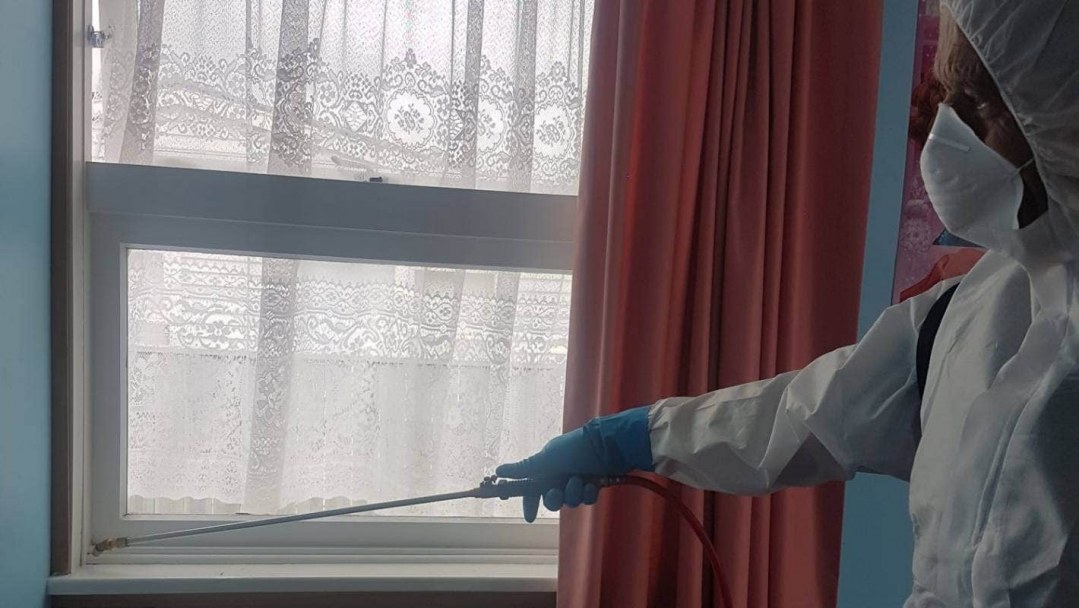 25 Aug 2021
"Raining spiders" is how a pest control expert has described spraying one house while fighting an influx of creepy crawlies this summer.

Warm, dry days mixed with mild nights typically mean more juvenile rodents and bugs survived to adulthood and an abundance of food meant they lived longer – and grew bigger.

Wash Rite Wellington co-owners Tim Beale and his partner Baylee Beale are waist-deep into their first summer season running the pest control and cleaning company.
At a home in the hilly bush of Akatarawa north of Upper Hutt, washing the nasties off a home was "like raining spiders".

"Oh my goodness," Baylee Beale said.

"The creepy crawlies were coming out of the weatherboards as soon as the water hit the home. My heart couldn't handle it.

"As soon as he went to the next part of the house, it was just like raining spiders. There was like centipede-looking things. It was awful. They live in the most beautiful dream location, but I couldn't live there because of the bugs.
Neither she or their daughter would have a bar of it. They don't normally work to actually clear homes of bugs.

However for 48-year-old former glazier Tim "there's no fear-factor for him; it doesn't faze him".

"Things fall on him and he just shakes it off like it's nothing.

"And now with the earthquakes as well, people are talking about ants. Since the earthquakes, they have been saying the ants have been crazy - phenomenal amounts in their pipes and everywhere."

She became "10-times more scared" of white tails after seeing the effect of a bite from one on her friend's thigh.

"It was just eating his flesh" and he was hospitalised.

Te Papa's resident spider expert Phil Sirvid said white tails, like other spiders, would also be more abundant but to classify them as a threat would be "overstating the case" as their venom was not particularly dangerous to most people - unlike their bite.

Sirvid said the current conditions in Wellington would mean much more creepy crawlies.

"They need to have a powerful bite as they invade the webs of other spiders to hunt them and need to kill the target quickly.

"Venom alone will not necessarily accomplish that and the damage from forcefully deploying their fangs will help kill what is very dangerous prey."

In general, there was only a couple of species known to be genuinely dangerous in New Zealand: the katipo and the closely-related Australian redback.

"For me as a Wellingtonian, the real summer spider is the native black-headed flax jumping spider.

"They are not considered dangerous to people, although they may sometimes cause a start when they jump on someone unexpectedly."
Link:
Dominion Post Article